Portfolio Entry: Kore Image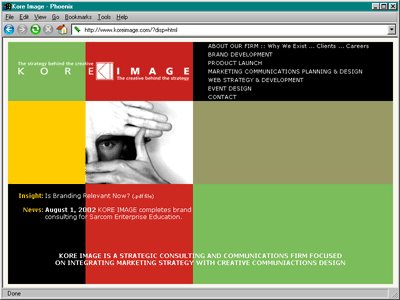 I made this site as a freelance Web Developer.
Kore Image had a Web site designed and implemented in Flash. They wanted an HTML version for accessibility and search engine usage. Working directly from the Flash design I re-created most of the functionality and look-and-feel using HTML and DHTML.